Modern traffic analytics
Trafficweb is a web based tool for collecting and analyzing road traffic data. It supports most equipments used on the market today, including radars, pneumatic tubes, inductive loops, magnetometers and video-based products. With a modern and user friendly interface, you can easily get an overview of your traffic and create professional reports with just a few clicks.
Getting started
Web based
With a web based analytics tool you can access your data and initiate measurements on any computer or mobile device.
Wide support
Trafficweb supports all the most popular products for collecting traffic data. Get all your data in one system.
Interactive
With interactive charts you can get the information you need instantly. No need to ask anyone for that report.
Data hub
With Trafficweb API:s, it's easy to supply tools, services and ITS-systems with relevant traffic data.
What can it do for me?
Overview
Overview of your traffic and collection points
Reports
Create traffic reports with a few clicks
Insights
Automatic AADT calculation and other parameters
Share
Invite colleagues and share insights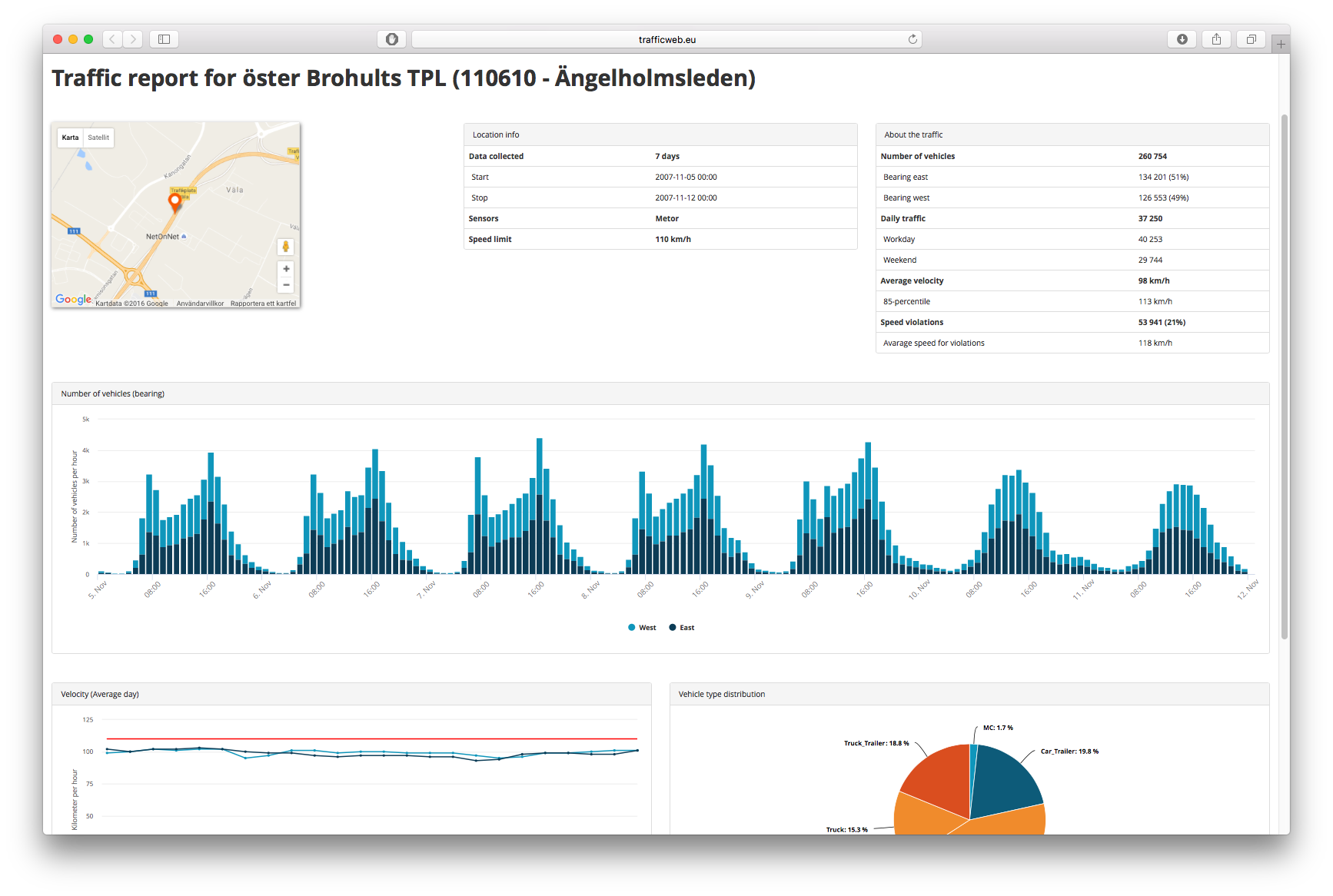 Interactive reports
With interactive reports you can get the information you need when you need it. Whether you need to know the average speed of heavy trucks or when the number of cars with trolleys peak during the day, you can get it with a few clicks.
Clear overview
All your measurement locations are displayed in an interactive map where you quickly can get an overview of what's going on. Which locations are being measured right now? What's the road temperature on the main highways? Are any sensors running out of battery or having problems with the connection? It's all here in you web browser.